20. 07. 2023
Saeed Alblooshi: A Testament to Rehabilitation Success
Saeed Alblooshi spent over four months at our Rehabilitation Centre, becoming an unforgettable part of our hospital family. During his stay, we witnessed remarkable dedication and progress as Saeed made significant improvements within just four months. His commitment to his rehabilitation journey inspired both our staff and patients. We are proud to have been a part of his transformative process and wish all the best.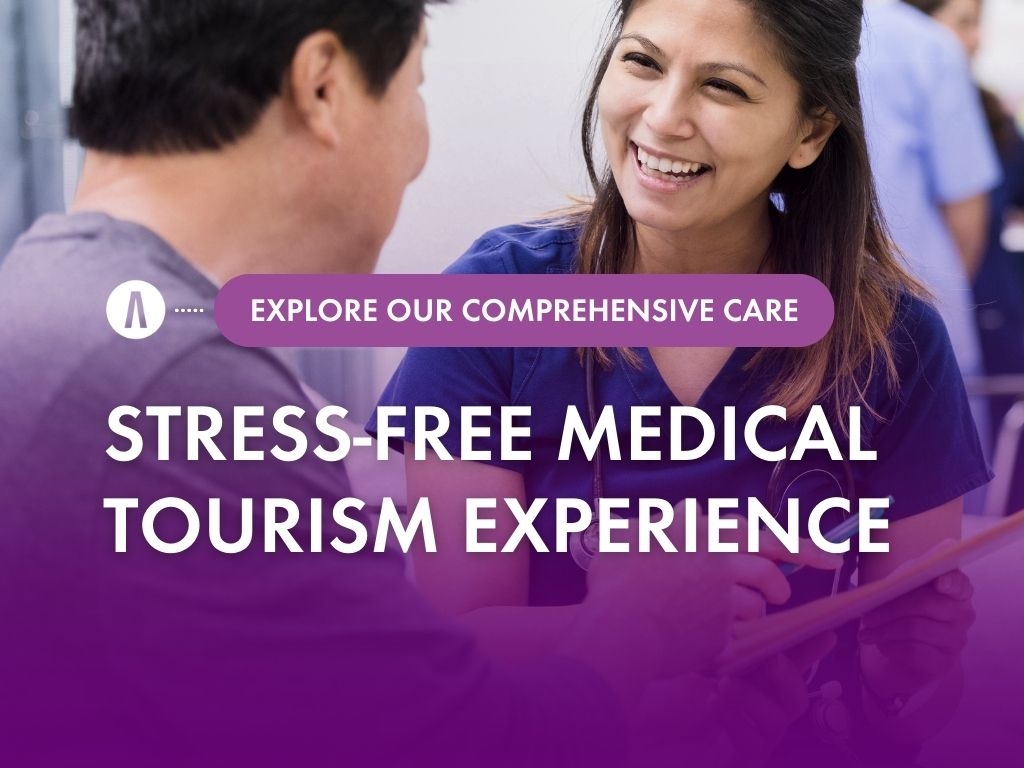 21. 08. 2023
Enjoy every step of your treatment
In addition to providing above-standard healthcare at our hospitals, we offer a complete range of services, including transportation, accommodation, assistance, interpretation, and translation. We'll also take care of your leisure time. Our team is here throughout your treatment, always happy to assist you.
15. 05. 2023
Preventive care based on your genetics
Get personalized recommendations for your health with a unique combination of DNA analysis and lifestyle data. You will receive 111+ results in health and lifestyle, risk analysis of common diseases and updated health recommendations. Always at hand in the mobile app. Improve your lifestyle and reveal your health risks with a comprehensive DNA test right now!
06. 06. 2023
Prioritize your health and save time
Preventive health check-ups can often be time-consuming and stressful. With our comprehensive preventive programme, you can undergo all the necessary examinations in a single morning and receive the results on the same day. Our preventive programmes are appreciated by managers and entrepreneurs but also by busy parents who value the importance of saving time and seeking comfort during their hospital visits.
21. 04. 2023
eid mubarak
May this special day bring peace, happiness, and prosperity to everyone. Wishing you all a joyous Eid al-Fitr!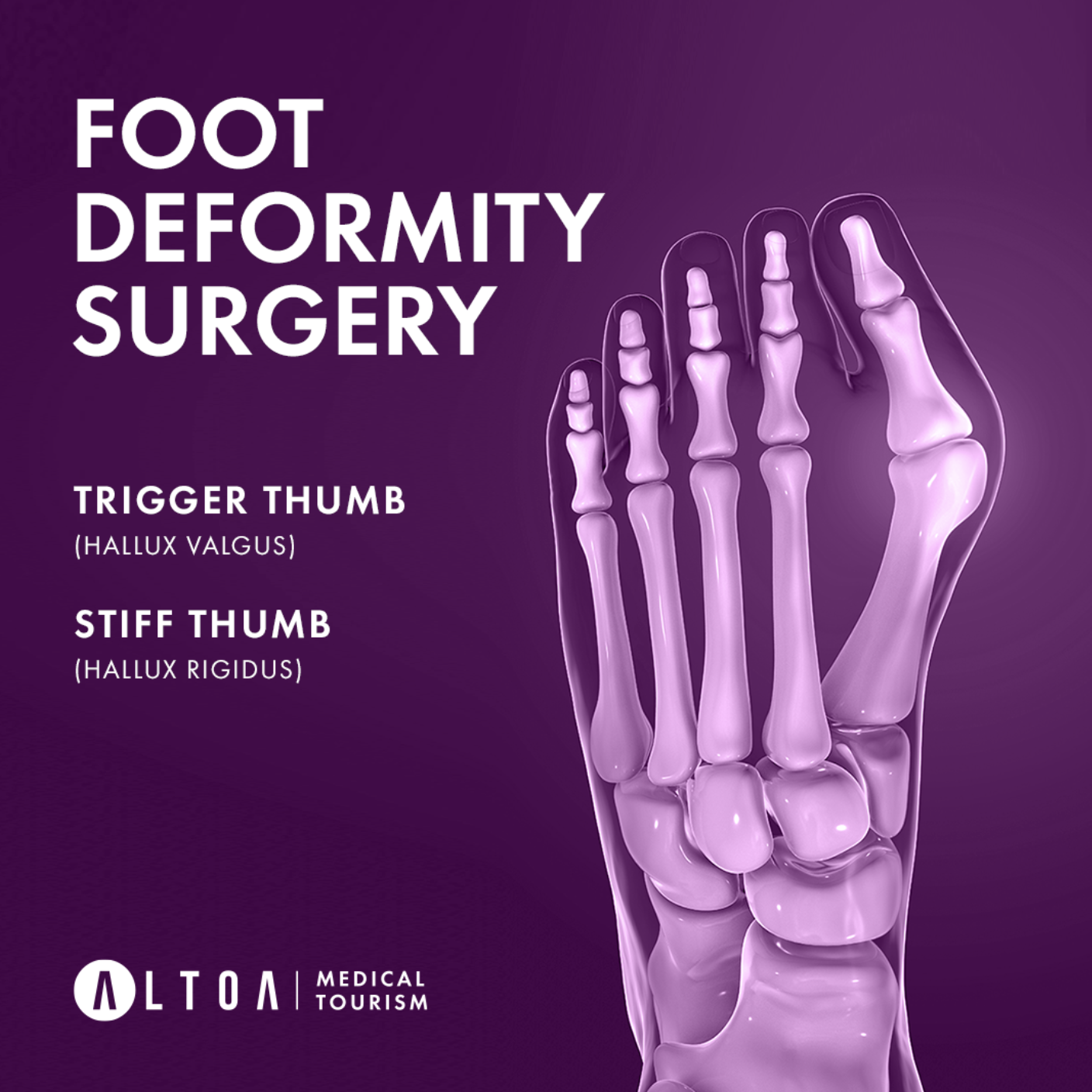 18. 04. 2023
foot deformity surgery
At ALTOA, we understand the impact that foot deformities can have on a person's quality of life. That's why we offer a range of surgical options to help correct these conditions and improve overall foot function and mobility. If you or a loved one is suffering from a foot deformity, don't let it impact your daily life any longer. Contact us today to schedule a consultation with our experienced orthopaedic surgeons and learn more about how we can help.
28. 03. 2023
Excellent orthopaedic care: Proved by several thousand cured patients
At Horovice Hospital, we specialize in all common orthopaedic procedures, with a particular focus on arthritic joint replacements in hips and knees. Our team has performed over 1,000 total joint replacements and more than 50 revision surgeries annually, so you can trust us to provide the best care possible.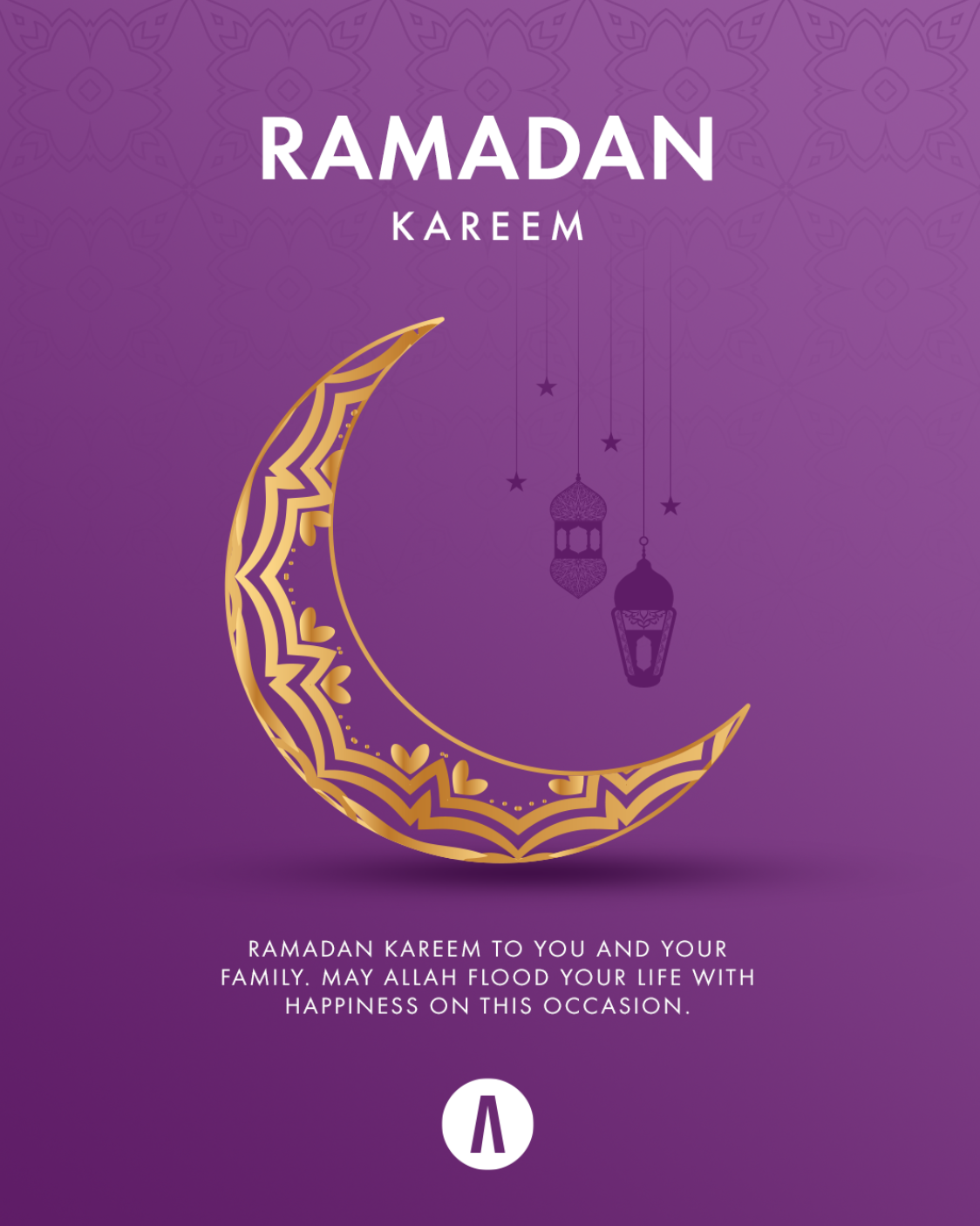 22. 03. 2023
Ramadan Kareem
The holy month of peace and kindness is upon us. ALTOA is wishing you a blessed Ramadan.
09. 03. 2023
Ready to take control of your health?
Your DNA holds valuable insights into your health, ancestry, and overall well-being. With our genetic test kit, you can get over 100 results based on your DNA, all in one easy-to-use mobile app. Take the first step towards preventive healthcare and improve your lifestyle with personalized recommendations based on your genetics.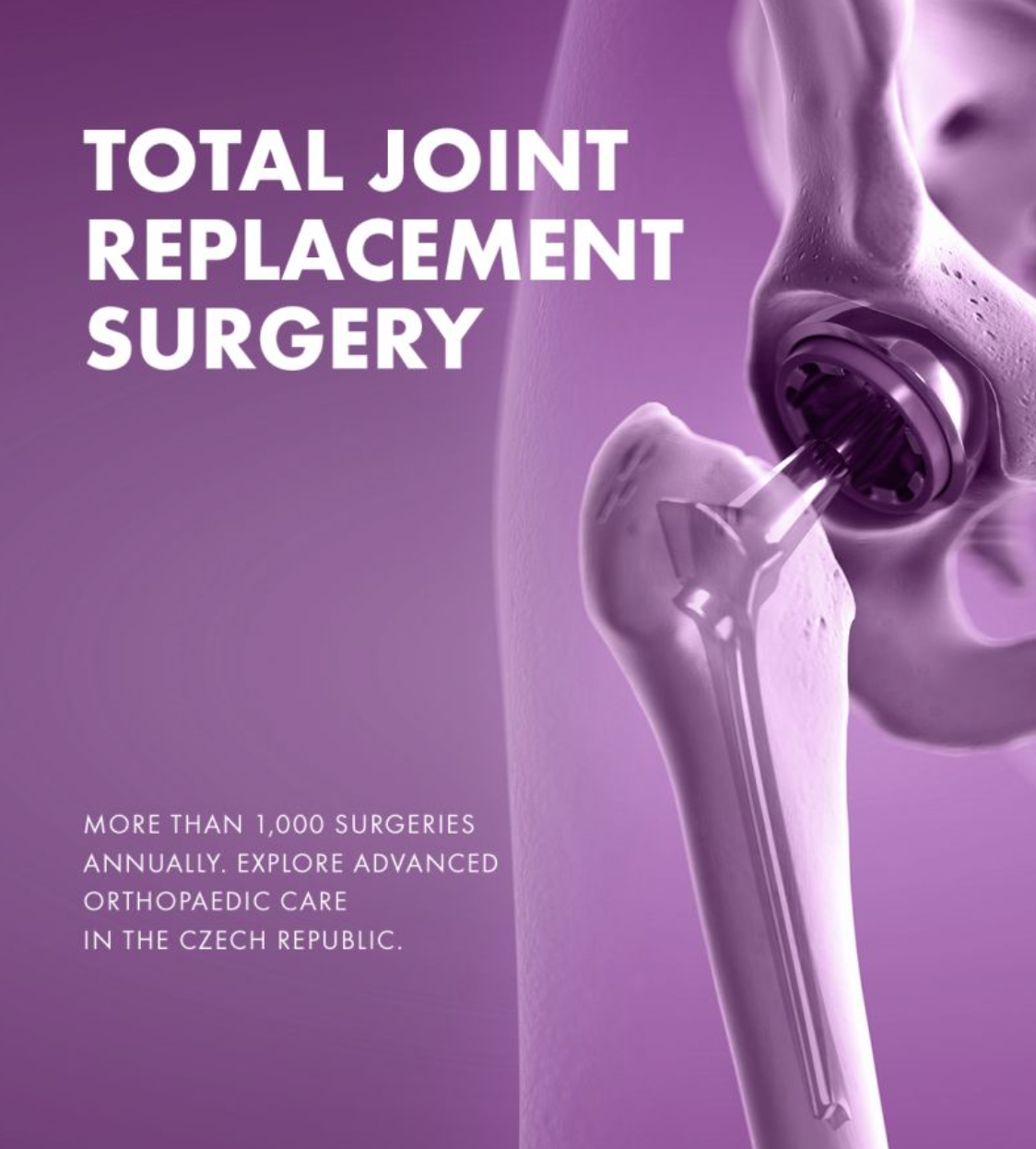 06. 03. 2023
get rid of the joint pain once and for all
Is joint pain affecting your quality of life? Our highly experienced surgeons and modern facilities ensure patients receive top-quality care and achieve excellent outcomes. Explore your options for orthopaedic care and subsequent rehabilitation in the Czech Republic today.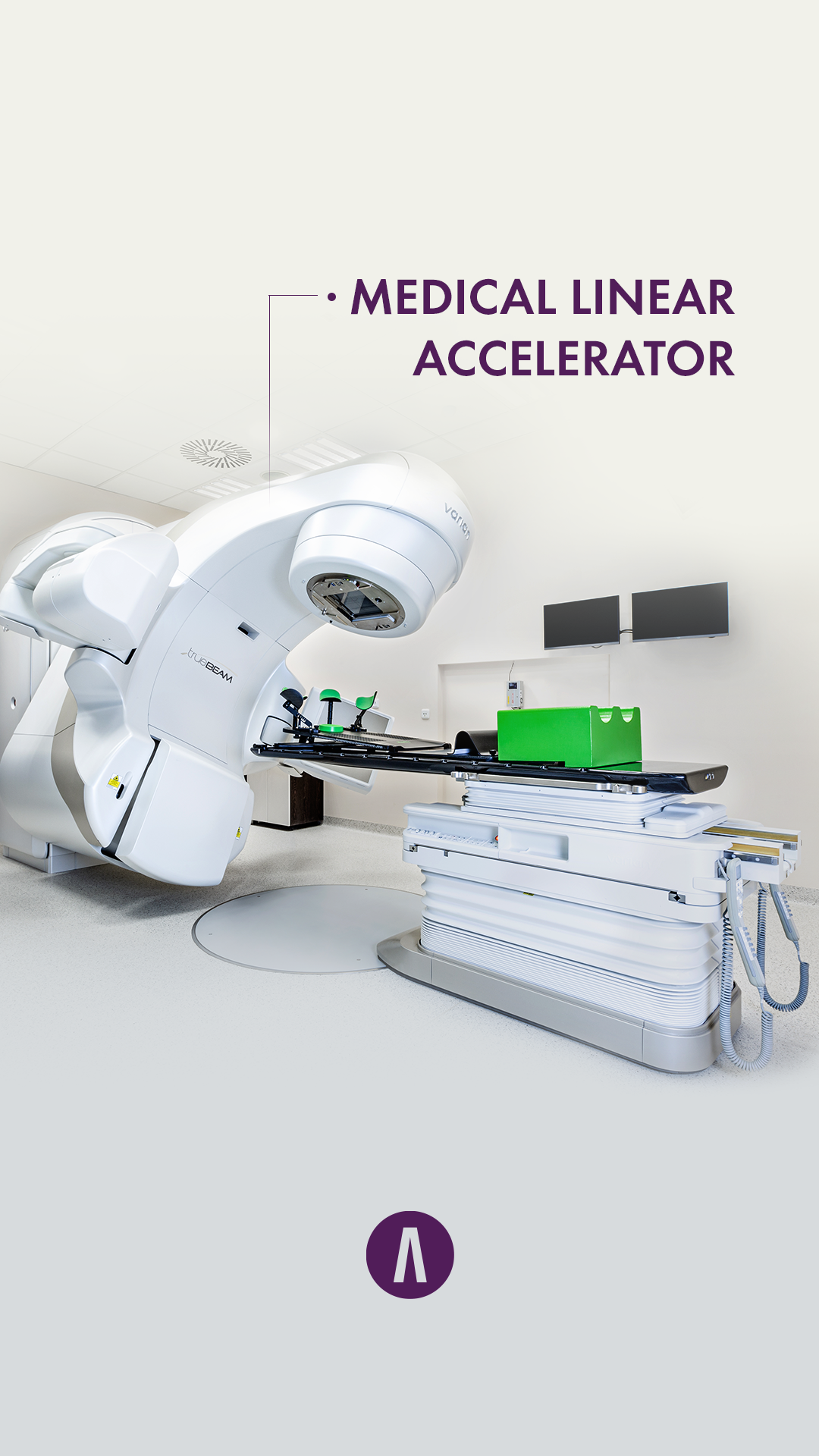 05. 01. 2023
TRUEBEAM RADIOTHERAPY SYSTEM
Radiotherapy is one of the most effective ways to treat oncological diseases. Today, we would like to introduce the TrueBeam linear accelerator, most commonly used for external beam radiation treatments for patients with cancer. This unique $3,5 million device is exceptional in its versatility and can be used to irradiate both small and large volumes. At Oncology and radiology centre Multiscan, we have two TrueBeam linear accelerators and other state-of-the-art radiotherapy equipment.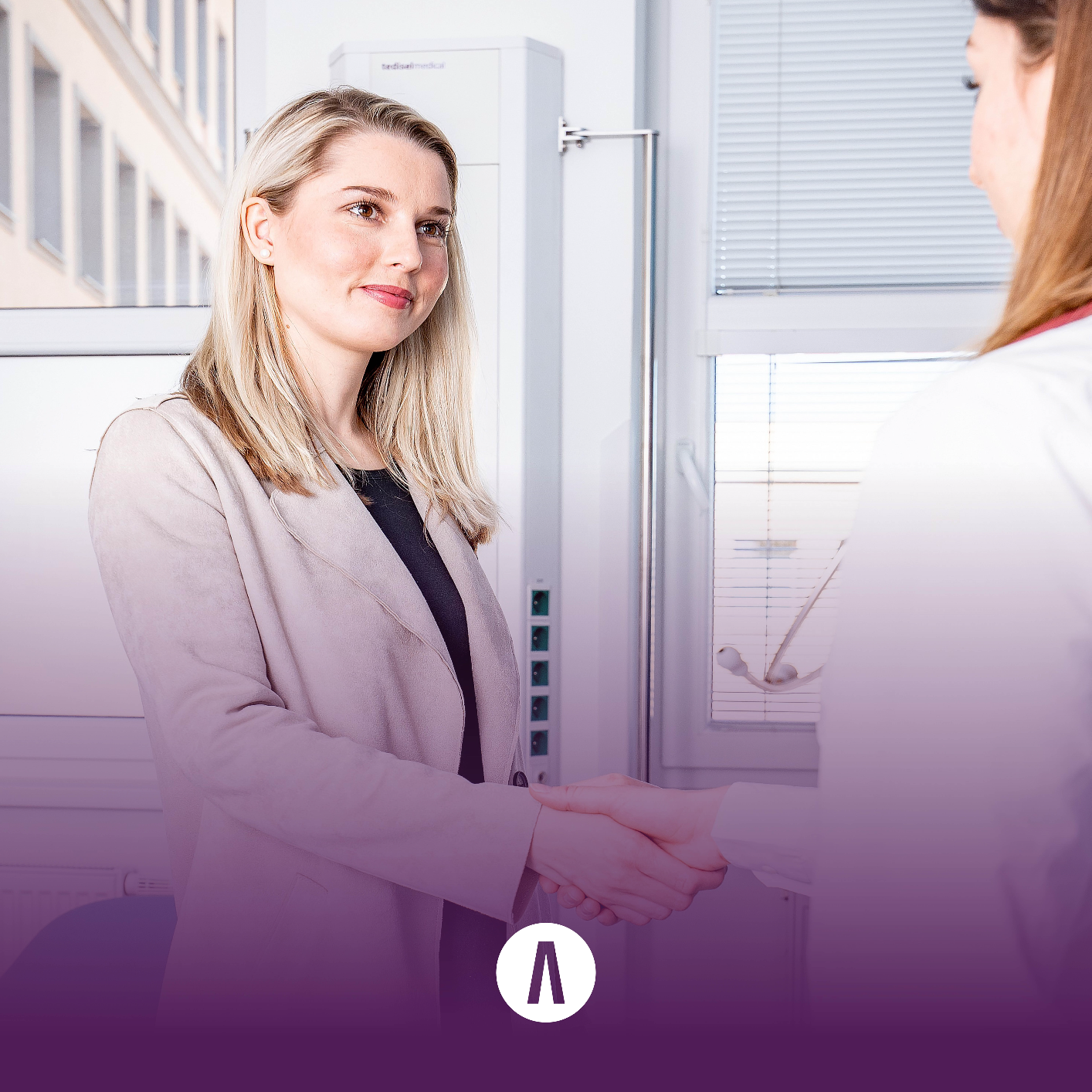 14. 12. 2022
PREVENTIVE AND COMPREHENSIVE MEDICAL PROGRAMME
Preventive health check-ups can sometimes be lengthy and stressful - we know that, and we decided to change that. With our comprehensive preventive programme, you can complete all examinations in a single morning and have the results in your hands within the same day. All ALTOA preventive programmes are appreciated by managers and entrepreneurs but by also busy parents, for whom time-saving and comfort during the hospital visit are crucial.
26. 10. 2022
Arthroscopy Centre
Operating theatres that meet the highest requirements for modern surgery and anaesthesia. We perform arthroscopic surgeries of knee, ankle and shoulder joints and the reconstruction of the anterior cruciate ligament. See how it looks inside our Arthroscopy Centre located in Beroun Rehabilitation Hospital.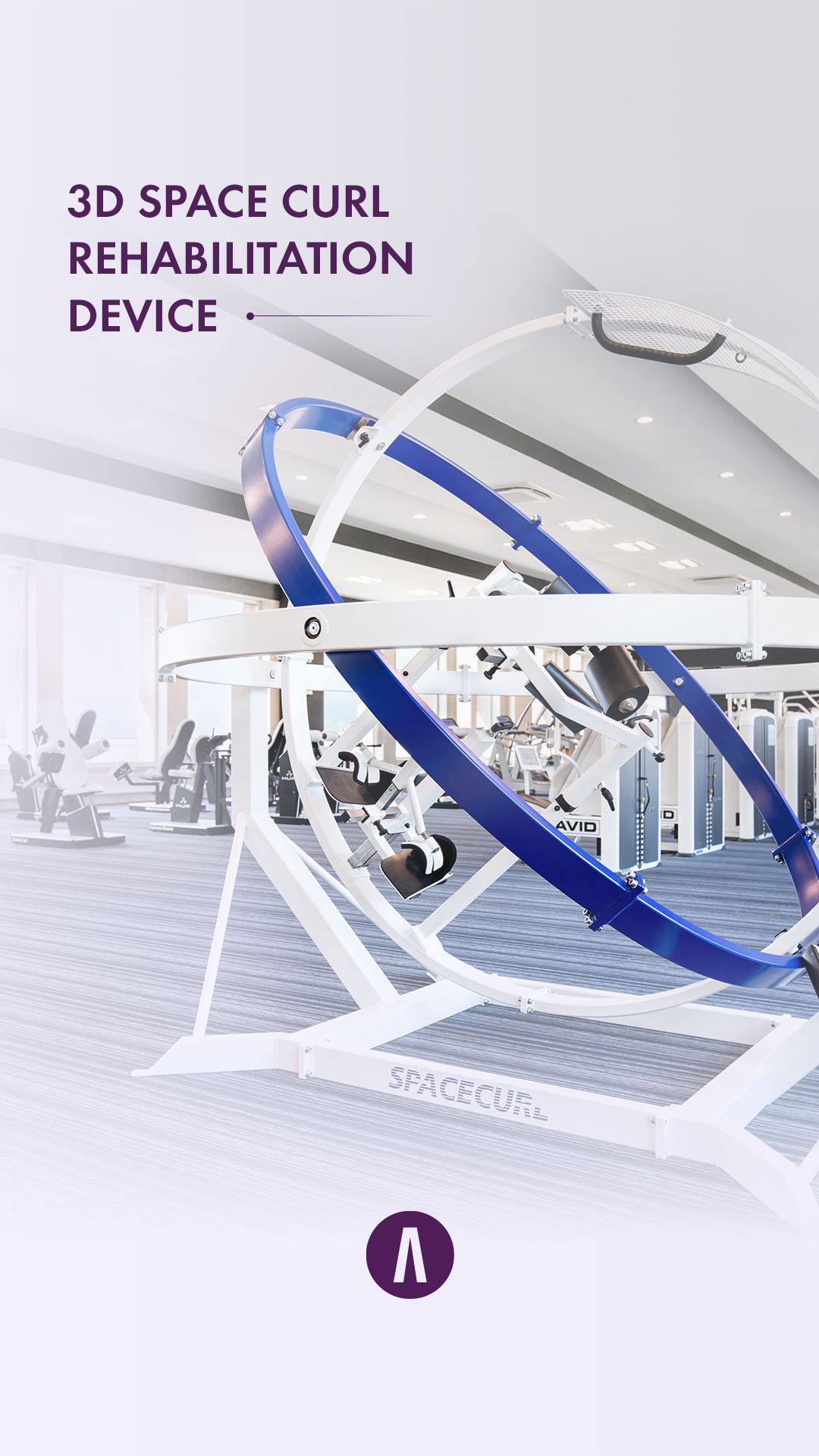 05. 10. 2022
3D SPACE CURL REHABILITATION DEVICE
We believe that state-of-the-art rehabilitation devices combined with an individual training programme and support from certified physiotherapists are the most effective methods to get patients back on the move. One of our cutting-edge technologies is the 3D Space Curl, mainly used to improve and strengthen affected muscles. Three-dimensional exercises are performed for stabilizing the spine or for post-traumatic conditions.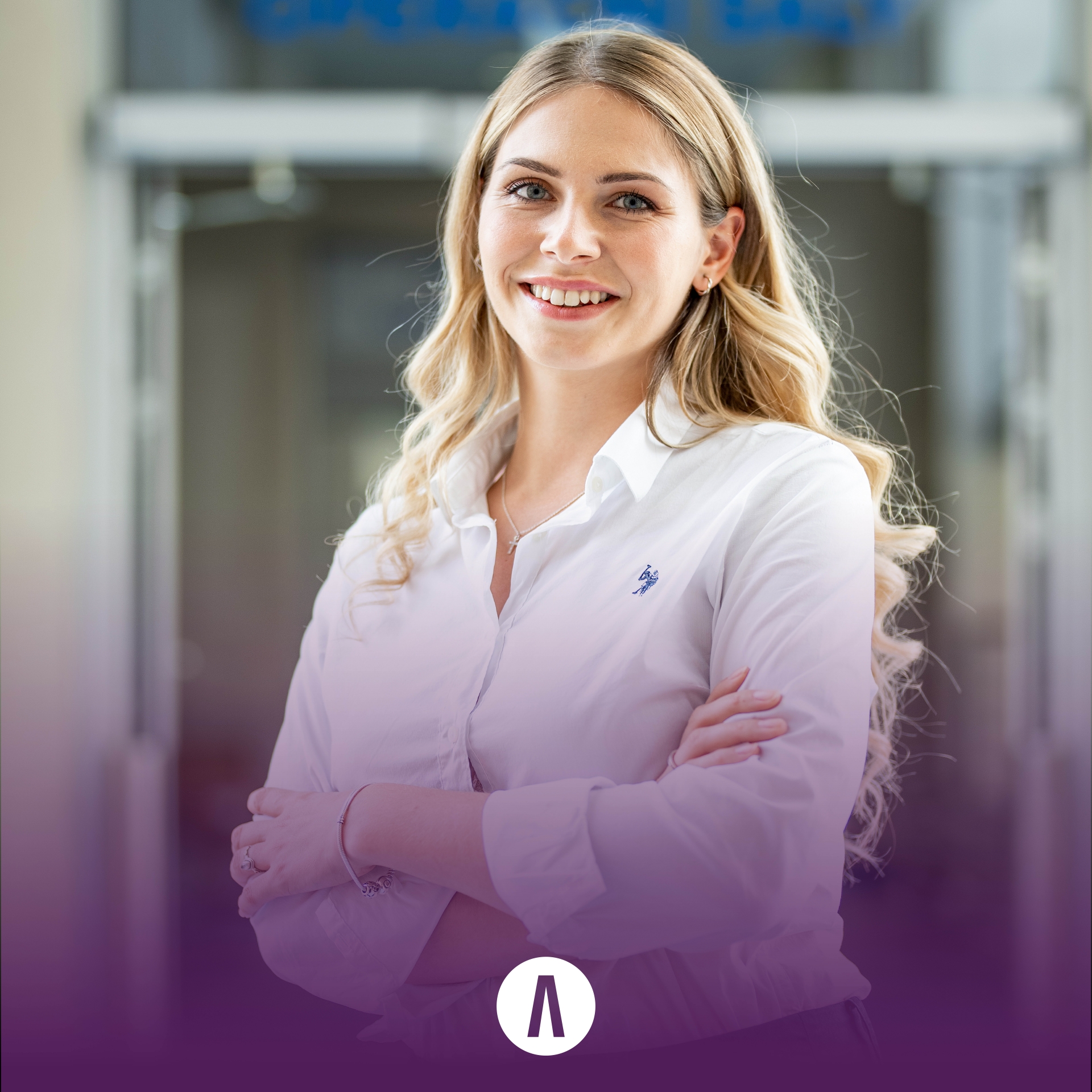 27. 09. 2022
Ready to meet your coordinator?
We are pleased to introduce you to Aneta, ALTOA coordinator who will take care of you throughout your medical stay in Prague. Are you afraid of the language barrier? No worries, Aneta is fluent in both English and Arabic, always ready to deliver you a pleasant and convenient stay.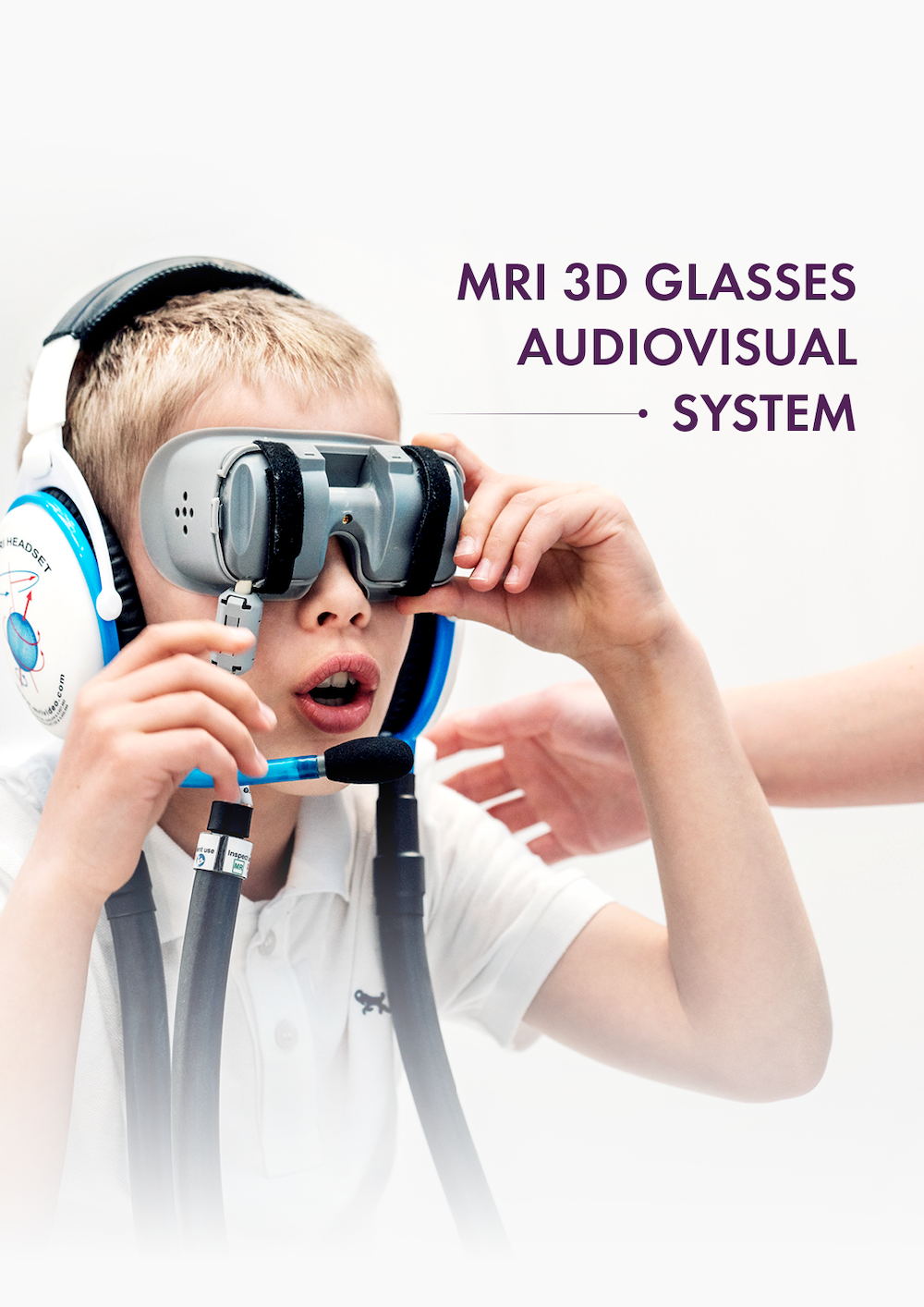 13. 09. 2022
MRI 3D GLASSES TECHNOLOGY
Welcome to the new era of magnetic resonance imaging. If you or your children suffer from mild claustrophobia, try our special 3D glasses with an audiovisual programme. This unique system will entertain you during the examination and help you to reduce your fear of enclosed spaces at one time. Find out more about diagnostic examination with state-of-the-art magnetic resonance imaging!
08. 09. 2022
ASSISTED REPRODUCTION
Are you dreaming of having a baby but failing to conceive? We can make your dream come true. At our clinic, assisted reproduction is tailored to every couple's needs according to both the patient's health condition and personal requests. Send us your request and get more information about the possibilities of assisted reproduction with ALTOA.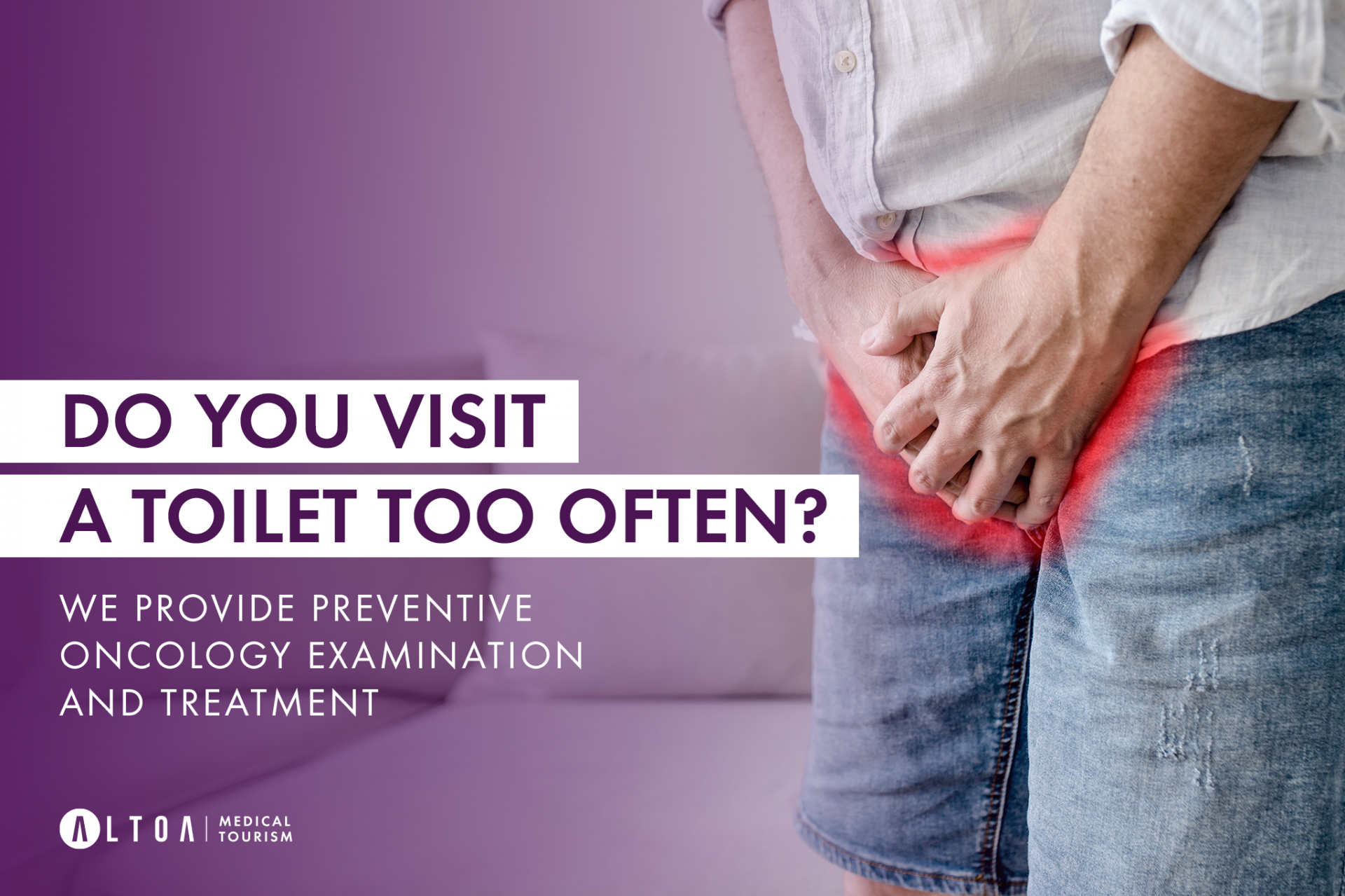 31. 05. 2022
PROSTATE CANCER TREATMENT
Prostate cancer is the second most common type that affects men worldwide. More than 1.4 million cases are recorded each year. Don't underestimate the problem of frequent toilet visits and reach for help today. Our main goal is to provide patients who are likely to be diagnosed or have already been diagnosed with this disease with effective approach. We offer you a high-quality radiotherapy or radiology examination, in one of the most modern medical facilities in the Czech Republic dedicated to the treatment of cancer patients.
19. 05. 2022
ABOVE-STANDARD ACCOMMODATION
We make sure that our patients do not feel homesick during the medical treatment with us! Choose from single, double or triple rooms, equipped with modern adjustable beds, a private bathroom, TV and WIFI. We also offer the possibility of accommodation in exclusive suites with above standard equipment, such as an electric fireplace, a private kitchen, and a balcony or terrace.
23. 05. 2022
Make your medical trip to the Czech Republic
The above-standard and individual provision of medical care at an affordable cost makes the Czech Republic, in the eyes of medical tourists, one of the most sought-after countries for treatment abroad.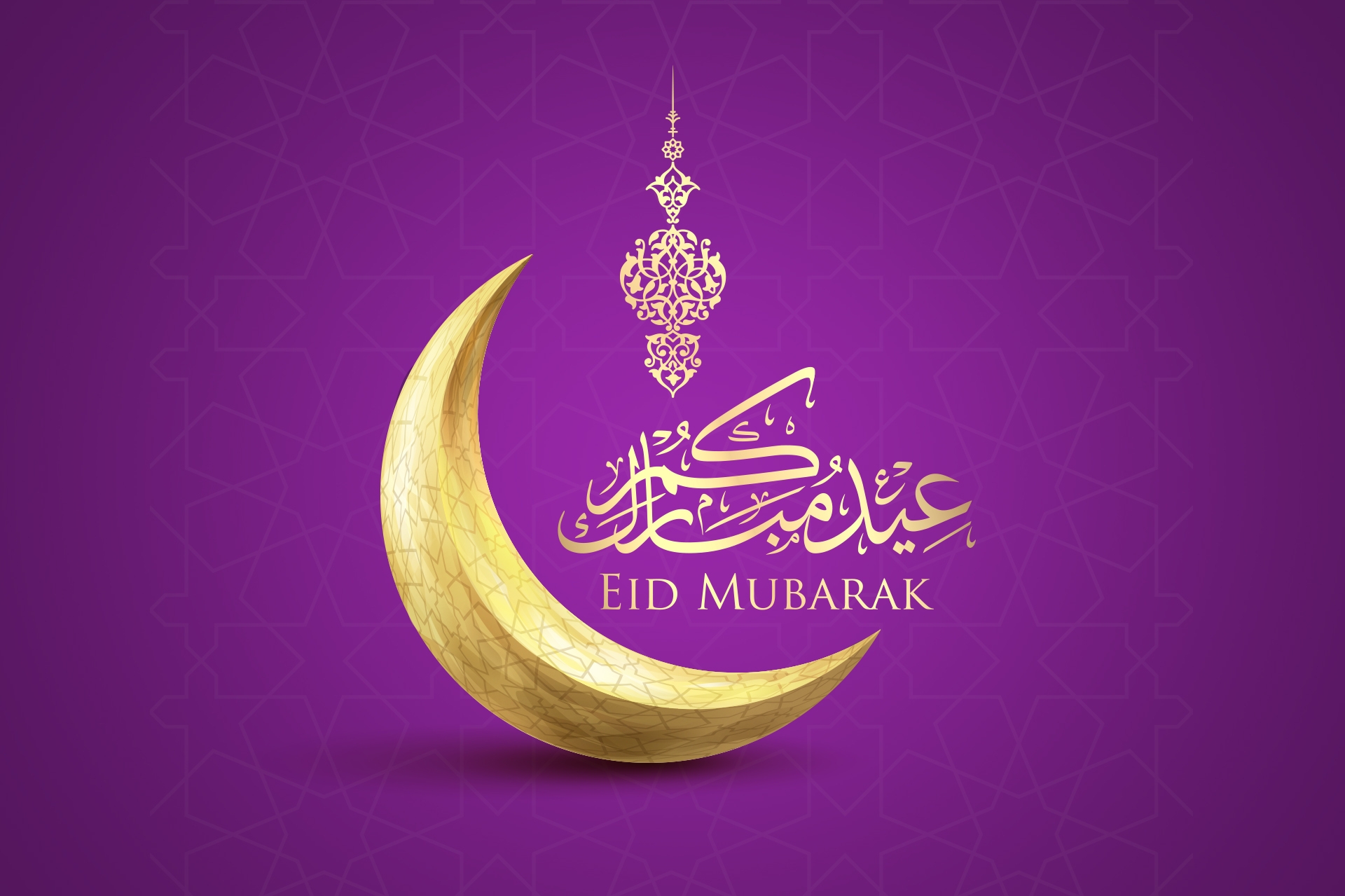 02. 05. 2022
EID MUBARAK EVERYONE
On this special day, Altoa wishes you a year of strong health and happiness.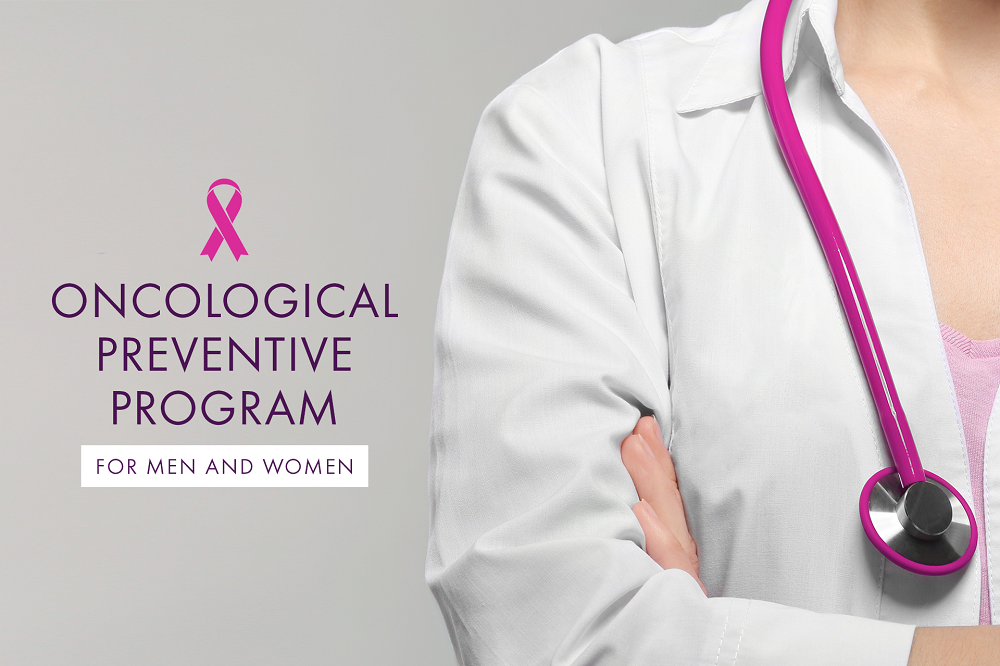 30. 03. 2022
Oncological preventive program
The success rate of cancer treatment is steadily increasing and early diagnosis and prevention also play an important role, which none of us should underestimate. Make an appointment for our cancer prevention program and have confidence in your health.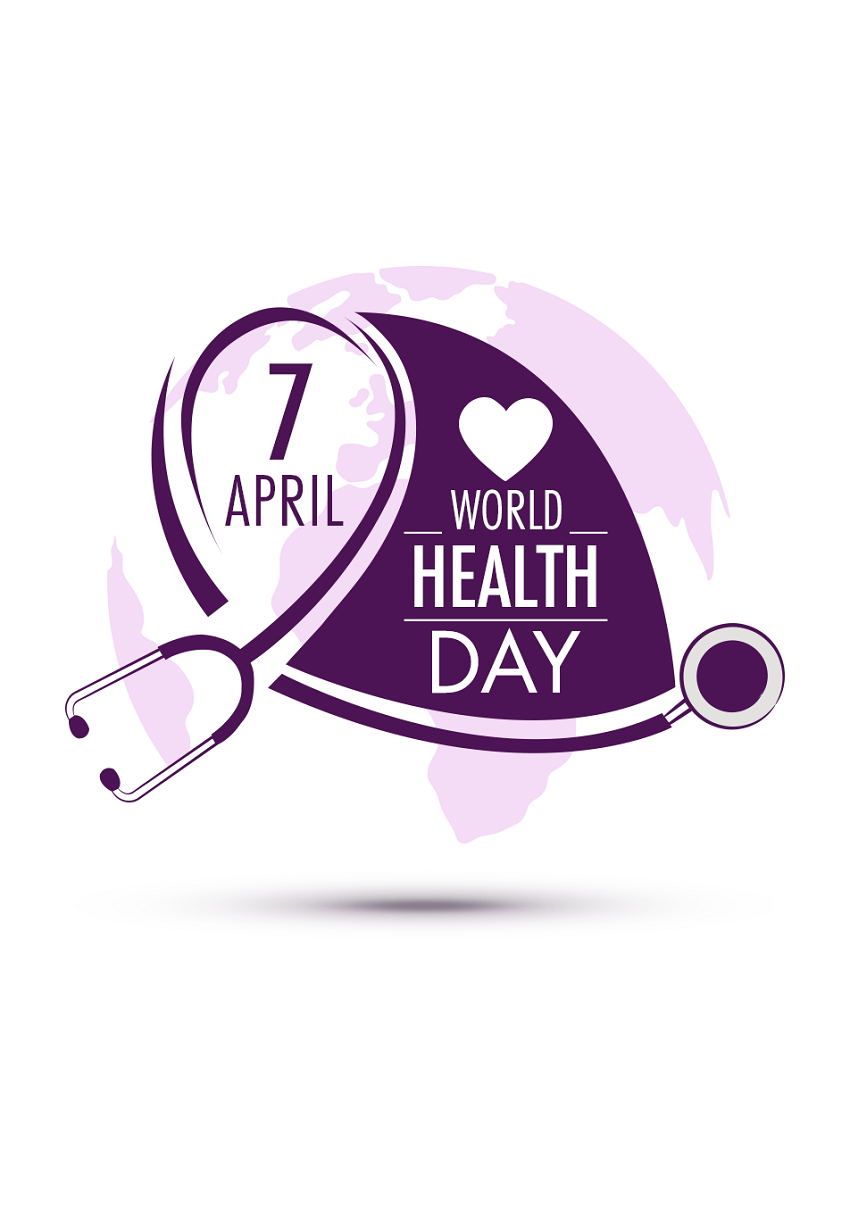 07. 04. 2022
Commemorate World Health Day with us!
Altoa Medical Tourism provides you with comprehensive set of examinations to determine your overall health status and exclude significant changes leading to a possible disease for the next 3-5 years. Individual examinations are focused on the heart, blood circulation, kidneys, liver and possible detection of diabetes.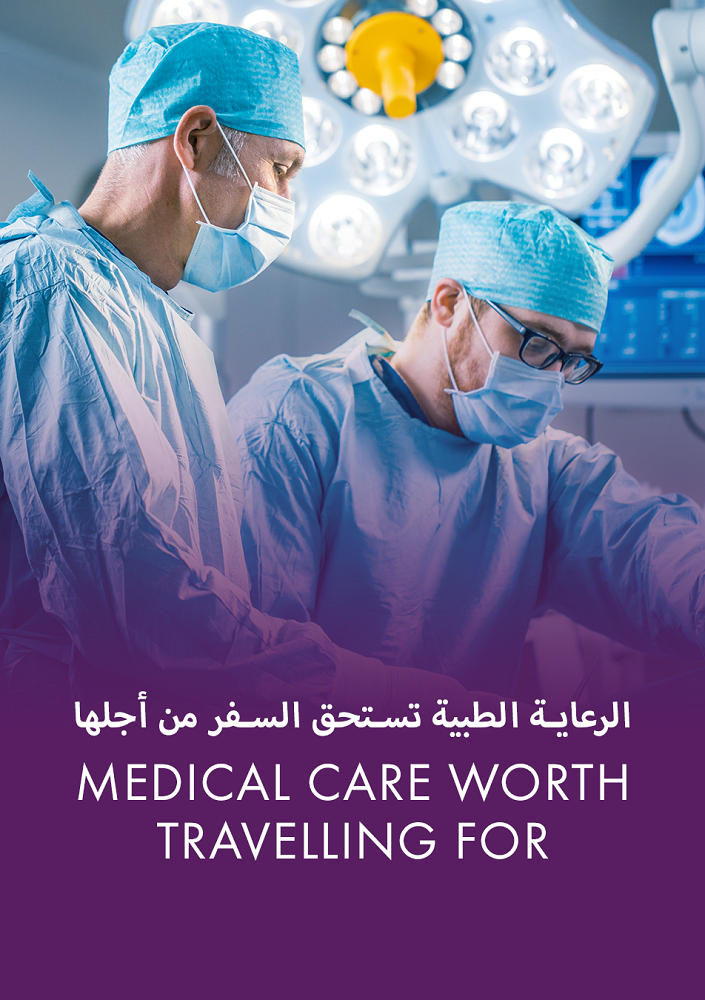 31. 03. 2022
Travel and get medical treatment
The main goal of Altoa | Medical Tourism is the health of our clients and the provision of health care at the highest possible level while maintaining the client's full privacy.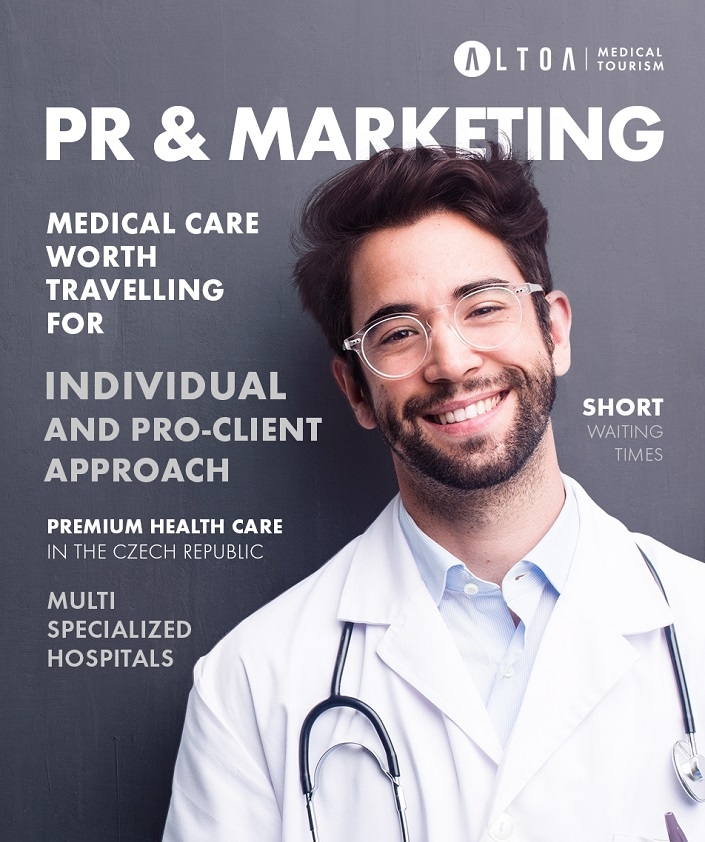 27. 03. 2022
PR & Marketing
Are you curious who and which magazines have written about Altoa | Medical Tourism? We have prepared for you our online magazine where you will find all pages and articles about us from the world's publishers and more will be added! On this link, you will find updated magazine: https://lnkd.in/dVVyqxet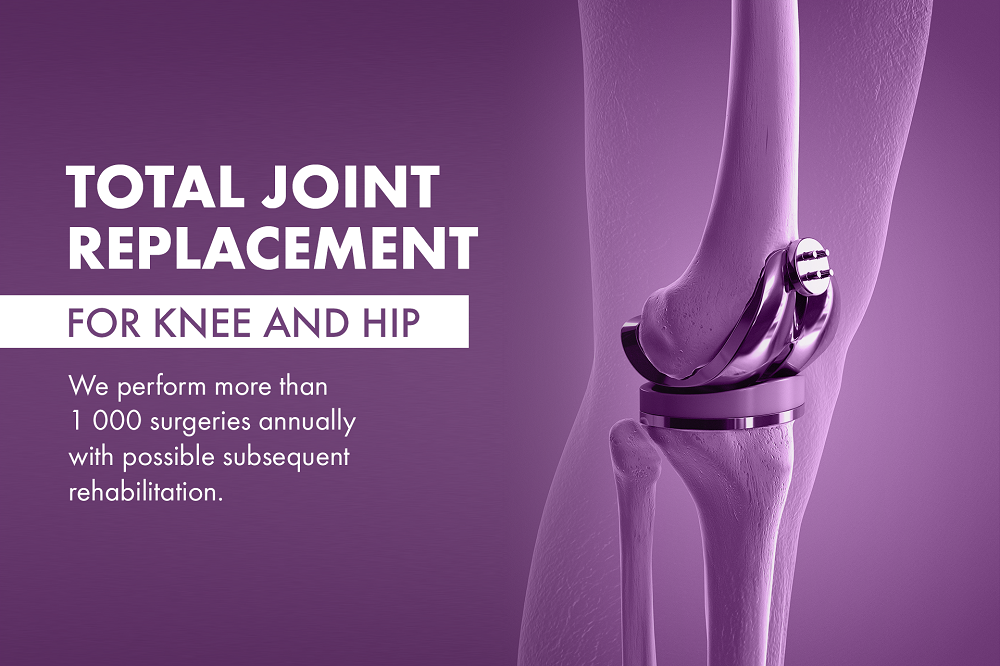 21. 03. 2022
Total joint replacement
Wear and tear, injury and conditions like arthritis can all take a toll on the body's joints, causing unimaginable pain that can make moving difficult. All of these health issues can lead to total joint replacement, which is one of our main specialities. We provide orthopaedic surgeries of this type exclusively in our accredited orthopaedic department of Horovice Hospital, Czech Republic.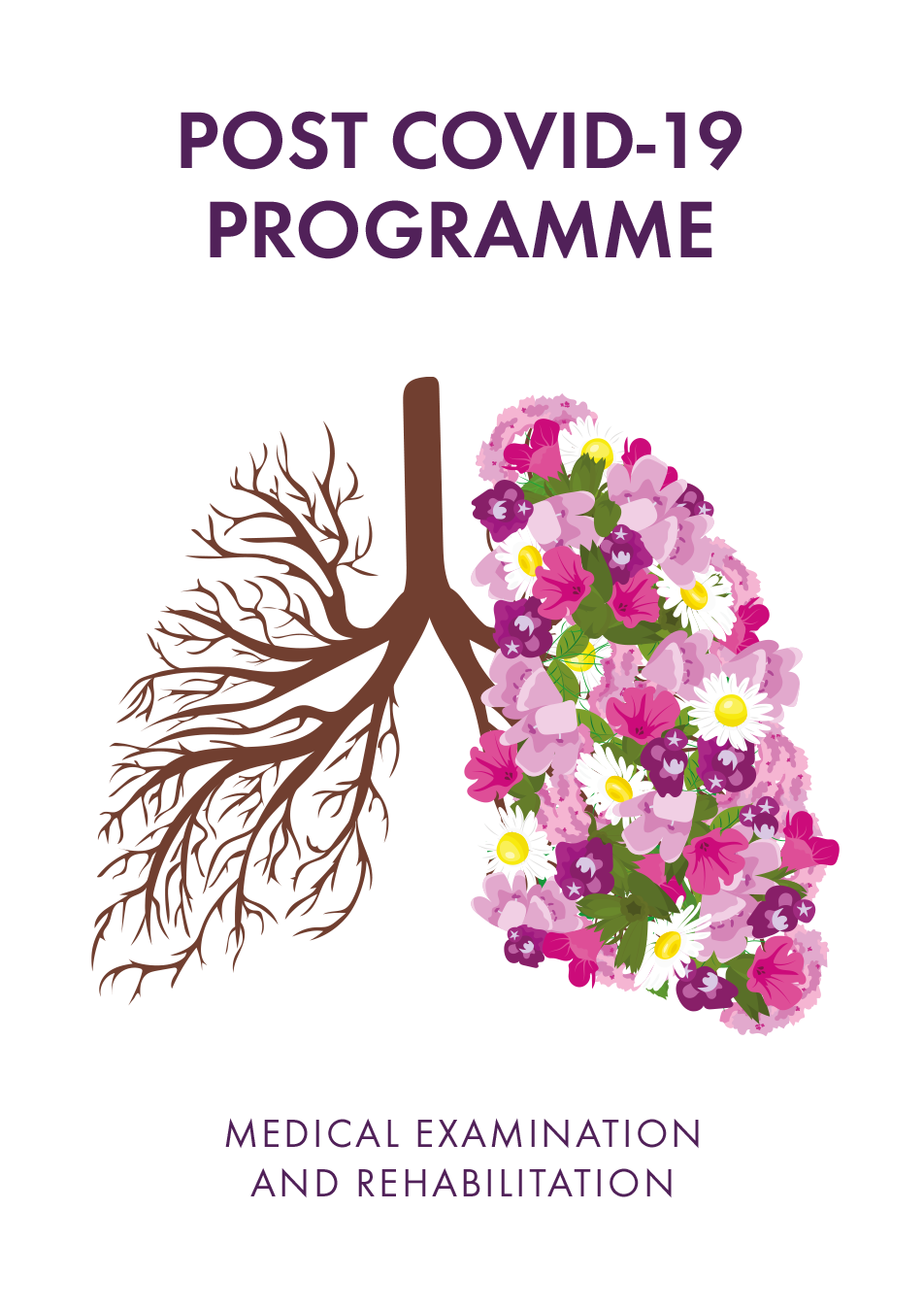 22. 02. 2022
POST COVID-19 PROGRAMME
The programme will give you an overview of your current health status, including identification of health consequences, evaluation of any neurological impairment, and evaluation of your psychological state concerning the effects of stress. Along with that, we will also offer you options for a faster recovery such as post covid rehabilitation.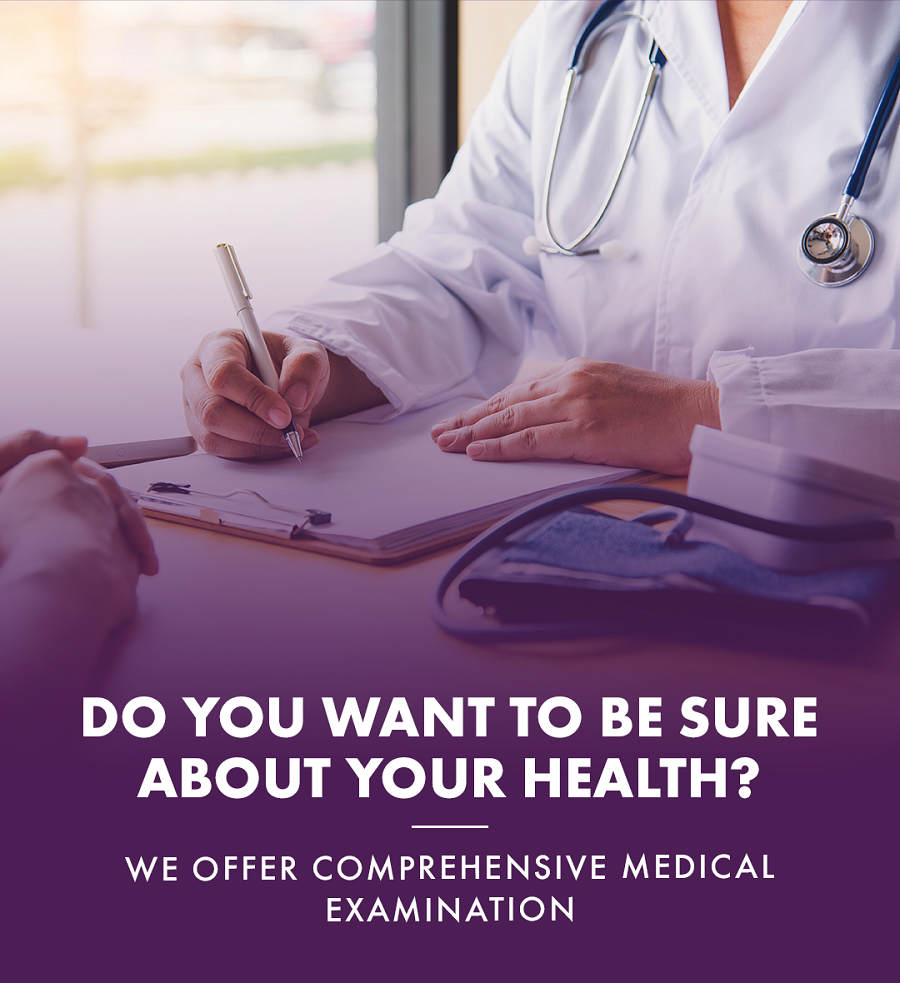 15. 02. 2022
comprehensive prevention programme
Do you want to have a comprehensive overview of your health condition? With Altoa | Medical Tourism prevention programme we will provide you with a complete diagnosis of your health condition and rule out any possible diseases and health risks.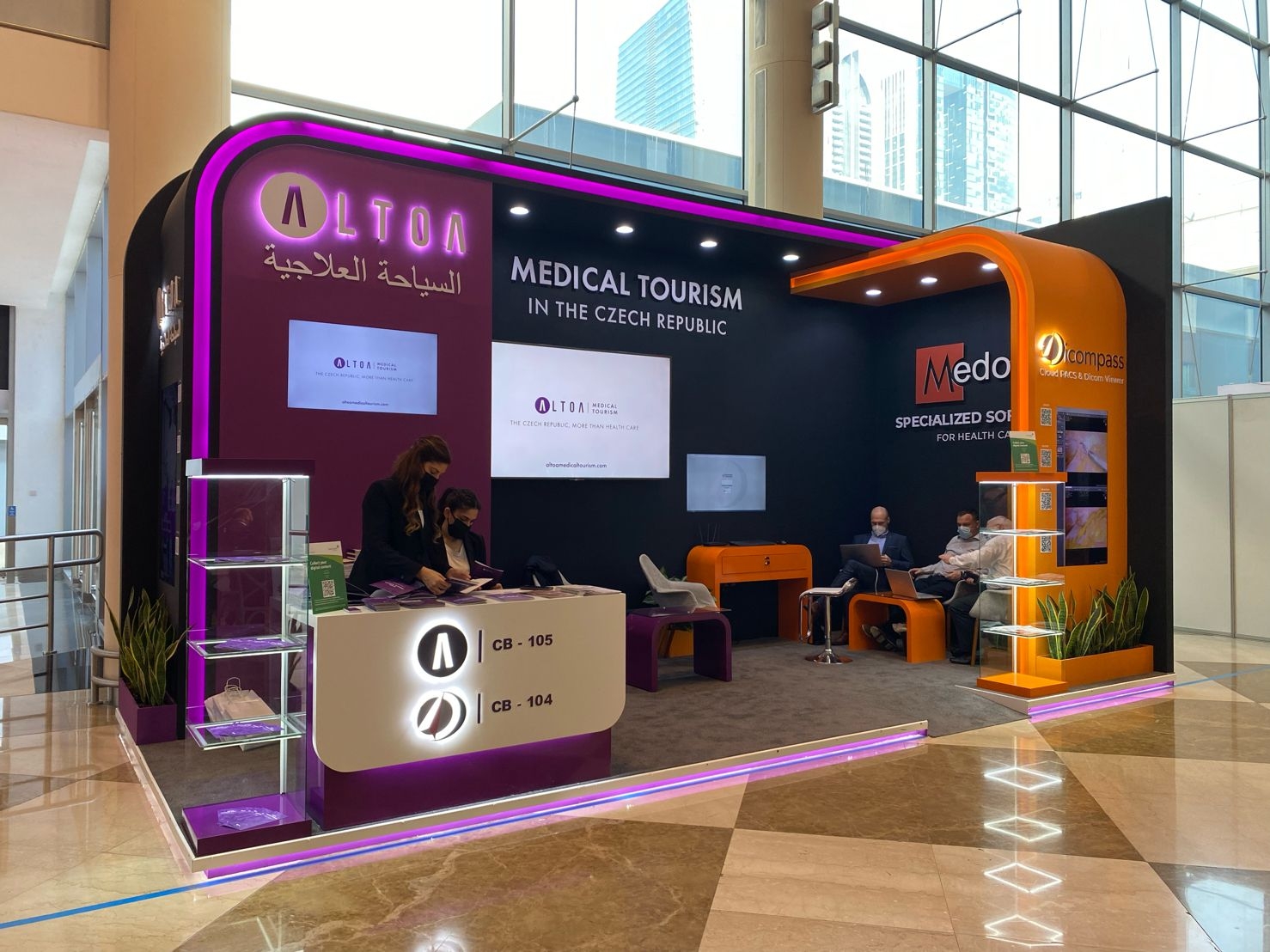 15. 02. 2022
Our participation at Arab Health 2022
In January this year, together with our partner company, we exhibited our healthcare services at Arab Health in Dubai and we can't wait to participate again next year. Thank you for this amazing opportunity to be part of the Arab Health Exhibition.
28. 12. 2021
We will be in Arab Health
Meet our team in Arab Health 2022 and learn more about us and our medical tourism services.
28. 12. 2021
Altoa is on Instagram
Now you can follow us on Instagram as well! Follow us to discover more and you will never miss an update. Our profile name is Altoamedicaltourism_.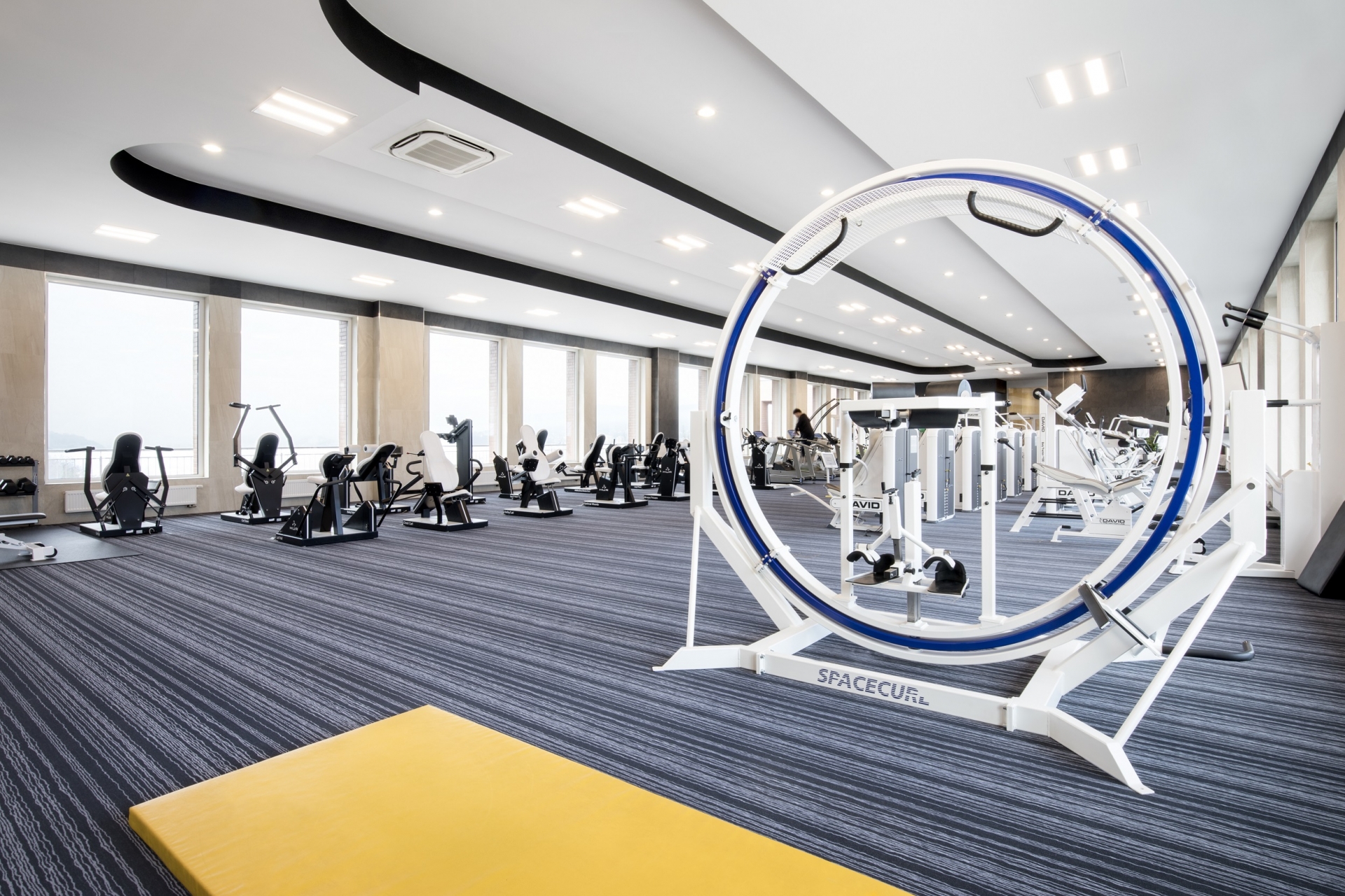 21. 09. 2021
Our rehabilitation center
Ready to feel better and improve your health condition? Patients with spine and joint pain, neurological disorders, traumatological diagnoses, after orthopaedic surgery and much more are treated with our comprehensive medical rehabilitation.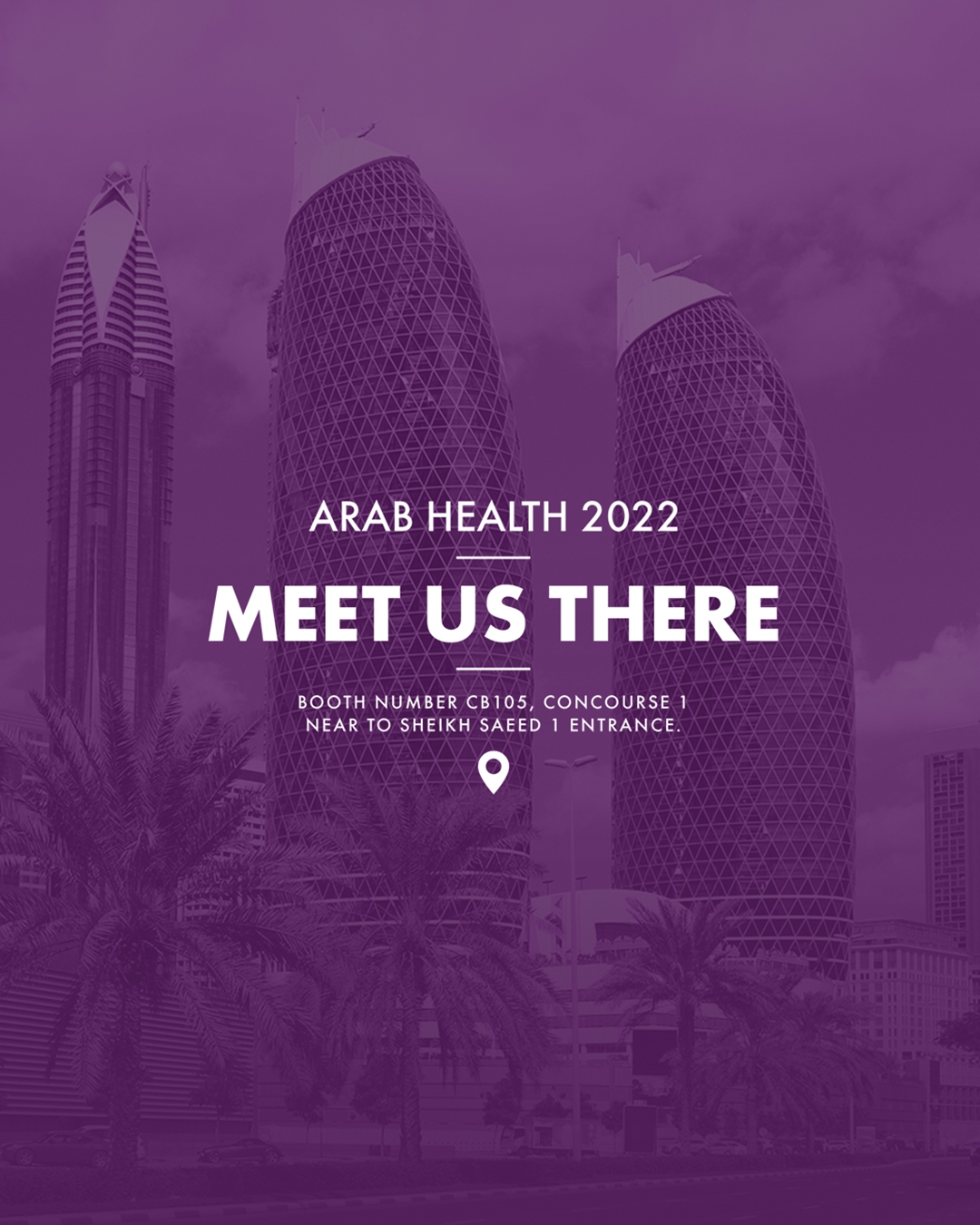 21. 09. 2021
Arab Health 2022
Are you attending ArabHealth 2022? If yes, this is great opportunity to meet Altoa Medical Tourism company and its representatives in person and discuss about new business possibilities!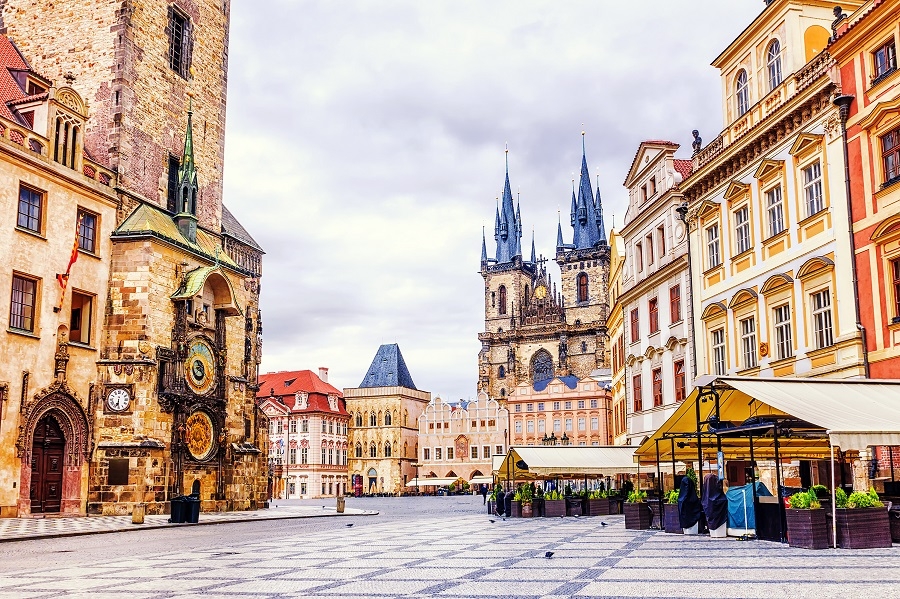 15. 02. 2022
More than health care
The Czech Republic, more than healthcare. There are thousands of reasons why to choose the Czech Republic as medicaltourism destination. Make your stay with us unforgettable and visit beautiful Prague spots, breathtaking landscapes, snow-capped mountains and much more!
21. 09. 2021
Altoa Medical Tourism
Altoa Premium Health Care has expanded to provide the highest quality medical care even to foreign clients. We are honoured to introduce our new branch Altoa Medical tourism programme in Prague, Czech Republic!